We need your help!
Since 2005 we have been working hard to create a lean, mean, change-making machine. Fighting against peer pressure, drug abuse, and addiction takes an army. Please join our movement! All funds donated here go DIRECTLY toward reducing the cost of our program's elements. The more you give, the more we can all focus on protecting the potential in our youth's future and putting Drug Free Clubs of America members on a pedestal instead of fundraising!
Champion Funders

In 2006, Medicount Management Inc. enlisted as the first Champion Funder of Drug Free Clubs of America, making the Club available to Greater Cincinnati and its surrounding areas. Because of their efforts, thousands of teens' lives have been impacted.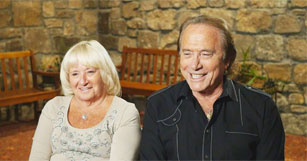 In 2009, Gary and Flip West, of The West Foundation, became the next Champion Funder for Drug Free Clubs of America. In doing so, Drug Free Clubs of America was introduced to Ohio County in West Virginia. Their efforts have led to important connections, community involvement and continued expansion throughout the northern district of West Virginia.
Thank you to the people who have made Drug Free Clubs of America possible throughout the years!
Medicount Management, Inc.
Safety Solutions of KY, LLC
Safety Sense
Gary and Flip West
Von Lehman CPA & Advisory Firm
Wood & Lamping LLC
Detiem Communications