Our Sponsors
Please help!
Since 2005 we have been working hard to create a lean, mean, change-making machine. Fighting against peer pressure, drug abuse, and addiction takes an army. Please join our movement! All funds donated here go DIRECTLY toward program expenses. The more you give, the more we can get down to the business of protecting the promise of our youth!
We are so grateful for our Patrons…

Over a Decade of Support
In October of 2005, Medicount Management Inc. enlisted as the primary Patron of Drug Free Clubs of America.  This was the very first step in making the Club available in Greater Cincinnati and its surrounding areas.  Since that time, Medicount has remained a steadfast resource of…
Donated offices,
Storage spaces,
IT services,
Support staff,
HIPAA compliance strategies,
Leveraging of service providers for reduced costs,
Well over $300,000 in financial contributions in the past 5 years alone to keep our admin expenses extremely low,
A sense of family, including invitations to their Holiday party!
Because of Medicount Management's generosity and sense of duty, thousands of teen lives have been impacted!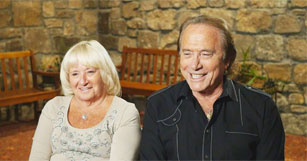 Giving Back to a Community in Need
In the spring of 2009, Gary and Flip West, of The West Foundation, challenged DFCA to grow outside of our hometown of Greater Cincinnati and bring the Club to Wheeling, West Virginia.  As philanthropists committed to their community they said simply, if you can make it happen, we'll cover the expense.  In doing so the Wests became the second Patrons of Drug Free Clubs of America, planting the seeds for the earliest version of our scaling model.  Since that time, the West's ongoing advice and advocacy has led to important connections, increased community involvement and continued expansion.  Thank you so much for your vision Gary, Flip and Family!
Thank You To Our Program Partners…
For your creativity, time and resources as a founding member of our Board, for consultation on program strategies, and for serving as the collector for all our Home Office chapters!

(Business Health) For your advice and influence in our testing process, supply purchases, lab analyses, and MRO Services program-wide, and for your ongoing advocacy in Northern Kentucky!
…and to our advisors!
*BIG Idea Group: For your insight and style-savvy insight on all-things marketing!
Detiem Communications: For your dedication to our technology suite including membership data management, training resources, and communication tools!
Safety Sense, LLC: For being a dedicated advocate of our strategy from the beginning and for all your years of guidance on testing, supplies, and best practices!
Von Lehman CPA & Advisory Firm: For being a reliable source of fiscal advice, financial best-practices, and for tax services at a greatly reduced rate!
Wood & Lamping LLC: For your professional, legal advice as we have navigated the waters of founding and scaling our organization through the years!