What's In the NO?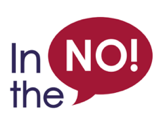 Hi, my name is Angie.  I have a teenage daughter and I have been working with DFCA for 11 years now.  All of this has shown me how really, (really, really, really) important it is to have solid info to help people stay away from drugs.  Whether the choices are yours, a family member's, a friend's, or even a stranger's, there will be times that the topic will come up.  YOU should know your stuff!
From now until the club's open enrollment starts again in the fall (about 6 months) I will be poking your brain to think about certain things or sharing some useful bits.  Maybe some that may surprise you.
I'm busy, You're busy, We're ALL busy
"In the NO" will not require much time.  Posts will cover just one topic or thought.  If there is a particular topic you want to me to dig up some information on, please just let me know!   Here we Go!